The Experts at Everwood Hospitality Partners
Get to know the visionary team behind Everwood Hospitality Partners.
Mike Hines founded HP Hotels in 2002 with the vision of creating a hotel management company that provides more than just management. He says, "I wanted to build a company committed to the development of successful, long-term relationships." Over the course of the last decade, Hines has emerged as an industry leader and trusted advisor.
Hines' advisory roles have included being on the Hilton Garden Inn Owner's Advisory Counsel as well as serving as a consultant and panelist to the annual Barclay's International Hospitality Forum, Hunter Investment Conference, and Midwest Lodging Conference. He is also a proud supporter of the Latino Hotel and Restaurant Association.
Through these diverse roles, Hines provides unique perspectives on today's business environment from negotiating management contracts to securing debt to hiring staff, while most importantly ensuring the success of HP Hotels and its clients.
With over 25 years of hospitality business experience, Hines has advised through the development or opening of 18 hotels and consulted on scores of other investments through concept, management and divestment. Mike is an avid golfer and enjoys collecting wine.
Dipesh is an accomplished entrepreneur with more than a decade of experience. Upon receiving his Bachelor of Science in cellular molecular biology and business management at Tulane University, he continued his education at the Indiana University School of Dentistry. After earning his dental degree, he immediately opened a private dental practice in Indianapolis. He later opened Dental Solutions of Columbus, another successful practice that has since expanded to include an oral surgery and implant center, temporomandibular dysfunction (TMJD) clinic, orthodontics clinic, orthopedics clinic, and myofunctional therapy office.
As his dental businesses continued to grow, he began purchasing anemic and unprofitable mid-size practices and completing their turnarounds. During this time, he also continued pursuing his passion in real estate, primarily within the hospitality sector, with his long-time friend and business partner, Amit Patel.
In addition to his day-to-day responsibilities at the dental companies, Dipesh is an active private equity investor and helps manage a portfolio of assets through AGS Private Equity, a private real estate investment firm founded by Amit and Dipesh in 2012. The primary vision for AGS was to seek out debt and preferred equity investment opportunities within Amit and Dipesh's collective fields of expertise. Since the company's founding, they have leveraged their strategic relationships to identify exclusive hospitality opportunities valued at over $300MM and have yielded consistently high returns for themselves and their capital partners.
Privately, Dipesh stays active promoting childhood education in impoverished parts of India through building new schools. He and his wife, Komal, love spending time together with their children, traveling, and cooking.
Luigi Major, MAI, oversees HVS's Southern California practice and is based in Los Angeles. Since 2007, Luigi has worked on consulting assignments for more than 1,000 hotels and resorts throughout the U.S., Latin America, and the Caribbean, including several large-scale, international hotel portfolios and mixed-use developments. He has experience with all hotel asset classes and specializes in proposed developments. His work has helped build hotels, secure loans for hotel renovations and transactions, and guide plans for a wide variety of hotel ventures. His conclusions have held up under scrutiny, and many of his recommendations have come to fruition, attesting to Luigi's standards for objectivity, organization, and analysis.
Luigi graduated from the University of Houston's Conrad N. Hilton College of Hotel and Restaurant Management. He joined the HVS Dallas office in 2007 and worked jointly with the HVS Mexico City office on hotel and resort projects throughout Mexico and Latin America before transitioning to open the HVS Houston office in 2012. In 2018, Luigi relocated to Los Angeles to oversee the firm's Southern California practice. In addition, Luigi has authored numerous articles on the performance trends and dynamics of hotel markets in which he has worked. As a Designated Member of the Appraisal Institute (MAI) and a state-certified general appraiser, Luigi focuses on consulting, valuation, advisory work, and financing for existing and proposed hotels.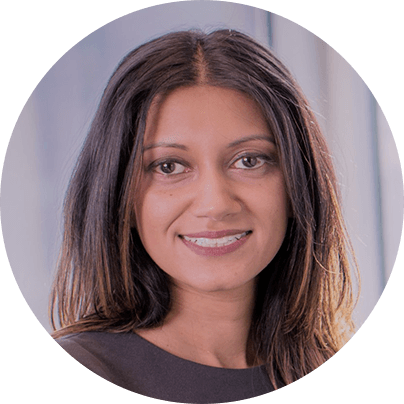 Minal Patel
Managing Director, Capital One
Minal has over 15 years of banking experience in corporate finance and capital markets. Prior to Capital One, she was a director at Citizens Bank and Jefferies & Company, focusing on leveraged finance, and consumer and retail investment banking. She has also held positions with Babson Capital and Wachovia Securities.
Minal received her bachelor's degree from the University of Pennsylvania and completed her MBA at The University of North Carolina Kenan–Flagler Business School. She lives in New York City with her husband and daughter and enjoys performing improv theater in her free time.